The discussions around diversity and inclusion are no longer a case of a mention in the board room. It is now proven that a diverse workforce results in better performance of the organization.
According to Deloitte's research, Diversity along with inclusion at workplaces results in better outcomes. Organizations with inclusive culture are more likely to meet targets, perform better, tend to be more innovative, and achieve better results in business.

An inclusive environment results in a happier and more productive workforce.
McKinsey's research report confirms that in 2019, that there is a strong belief amongst the executives that diversity results in better financial performance.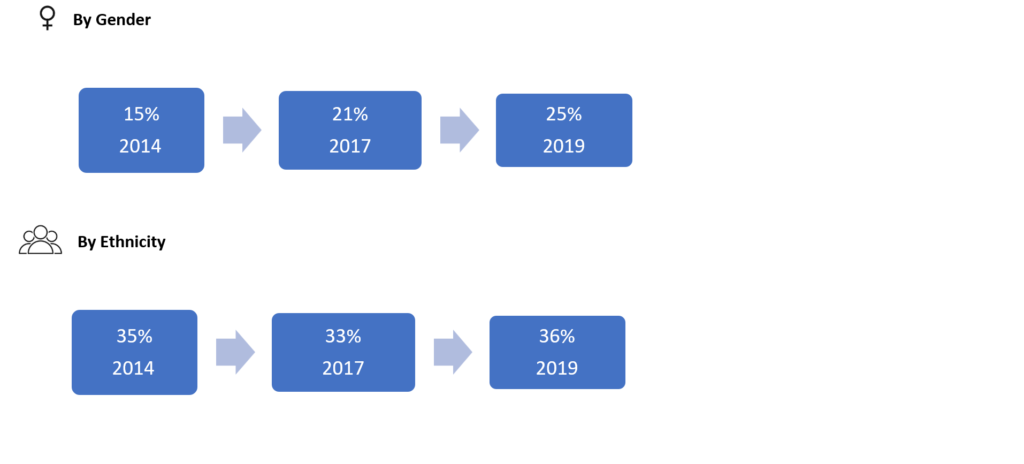 A report by Forbes, published in 2018 suggests a diverse and inclusive organization is more innovative and has increased productivity. This resulted in a 19% increase in the revenue of such organizations.
Deloitte's Millennial Survey in 2018, clearly shows that a majority (74%) of them believe that the organizations that are more inclusive are also more innovative.
Millennials have a different perspective about inequality and are in general more open and inclusive. By 2025, 75% of the workforce will be millennials. An increased number of decision-makers from this group will influence the workplace culture and the employees. Any discussion on diversity and inclusion nowadays is not limited to race or gender, it includes religion, age, disability, and sexual orientation too. For organizations to be successful, it is time that they embrace diversity and inclusion or takes the risk of being left behind.
Tell us about your workplace, it's diversity and how they enable inclusion!